Welcome
Thank you for stopping by our website.  We have gathered information here that will be helpful, whether you are a current student, prospective student, alumnus, or media representative looking for thoughtful and informed commentary.
Political Science is the systematic study of government institutions, elections, mass political behavior, and public policy. The University of Mississippi Political Science Department is organized around three fields of study: American politics, Comparative politics, and International politics. Students take courses from award-winning faculty who are leaders in their fields. Our department has 19 faculty and instructors working in different aspects of Political Science. We offer an undergraduate degree, Master's degree and Ph.D. in Political Science.
While we are diverse in our offerings and interests, the Political Science Department shares a common mission: to prepare informed, active, and critical citizens. The undergraduate political science major provides students with a strong liberal arts education that prepares them for careers in a wide variety of fields. While many go to law school, many others find careers in business, teaching, the Foreign Service, the armed forces, government, law enforcement, lobbying, and non-profit organizations. Some of our alumni serve in Congress, at the White House, in state government and in U.S. embassies abroad, while others are attorneys, teachers, and business professionals. Despite our different paths, we share a love of politics and a desire to serve a larger purpose than our selves.
If you have questions about the Graduate Program in Political Science, go here.  If you have other questions or if you simply need more information, please do not hesitate to contact me.
Thanks!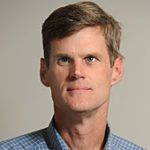 Dr. John M. Bruce, Chair
Department of Political Science
662-915-7401 | jbruce@olemiss.edu